I have always wanted to be a teacher. I've had the idea to be a teacher since I was a little girl, and when I grew up and still had the same dream, I took the admissions exam to get into the pedagogical university!  For the same reason, when I had the opportunity to be part of the BECA team as a teacher, I decided I'd try it. I wanted to practice my profession and at the same time I wanted to give back the education I received from my BECA teachers when I was a student.

My teachers were so special to me! My favorite memory from being a student is when I participated in drama club, where we made small plays about books we read or movies we watched. We had so much fun! BECA even supported my mom a lot, which is why to me, BECA means home. BECA gives us different opportunities and it gives us confidence and a safe place to be ourselves.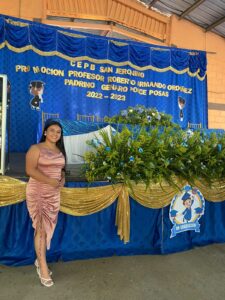 I want to build the same home for my students. I've been with BECA for three and a half years, almost four, and my favorite part of being a teacher is that I learn from my kids as they are learning from me. It has been hard working and studying at the same time, and sometimes there are people who doubt us as young teachers, but my kids help me smile even on the toughest days. I am so thankful to my teachers, because their efforts showed me how I can be my best self with my students, and now I'm doing the same important work with my kids that they did with me.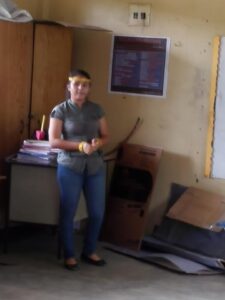 As we start this year, I want to set strong procedures and routines, like we talked about in training. I also want to focus on bringing in engagement strategies and practice using a "teaching" mindset when I have to correct my students' behavior. I know all of these tools will help me to transmit my knowledge to my students, and give them a safe place to learn and call home.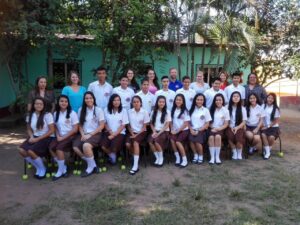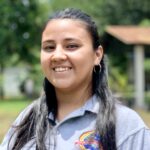 Michelle is 21 years old. She has been part of BECA in some capacity since the age  of 4.  Michelle graduated from ninth grade at San Jeronimo Bilingual School and did her 10th  and 11th  grade at Cofradia Bilingual School. Michelle started working at 17 years old and joined the BECA team in 2021 - Michelle is BECA's  preschool and kindergarten teacher. You will always find Michelle smiling!  Michelle is currently studying to be a Math teacher at the pedagogical university. Michelle is determined to do her best as a BECA teacher and she pours her heart and soul into giving her students the best education she possibly can. She is so happy to be back in person with her students this coming year!