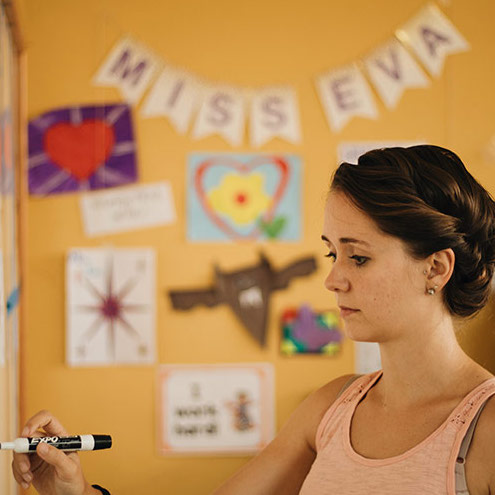 Community Programs
BECA's model is not your run-of-the-mill international teaching program. We distinguish ourselves by the breadth and depth of our community engagement. Local stakeholders maintain responsibility for the effective management of their schools. By building close-knit relationships with our in-country partners, we encourage capacity building and create avenues towards sustainability. We also allow for a democratic process to flourish in the local community; all parents have a voice in how their children are educated. BECA has four current programs that support our schools, teachers, students, and families:
Amelie Doyle
2020-04-20T22:54:48+00:00
The BECA Bachillerato Program is a merit-based scholarship program that empowers our most financially disadvantaged students to continue their education at nearby bilingual high schools.