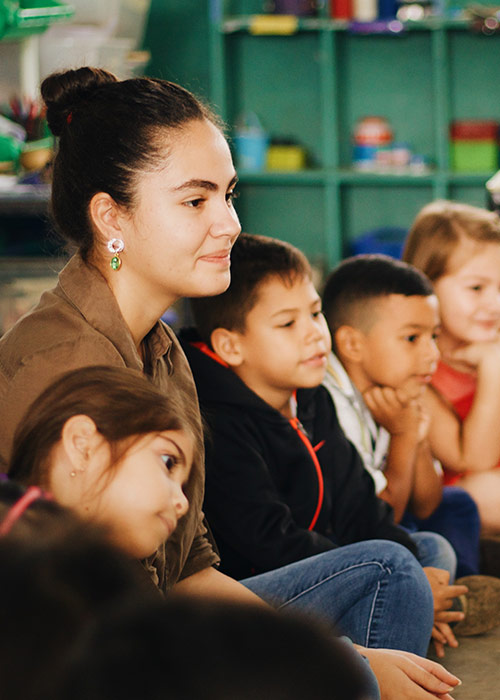 Making a global Impact
Central America is a region blessed with abundant natural resources and vibrant culture. Yet, the region also struggles with widespread poverty, income inequality, crumbling infrastructure, and a lack of quality educational and professional opportunities.
In collaboration with our Honduran partners, BECA is working to reverse these dynamics so that our students can express their full human potential and build a future grounded in their country's many strengths and assets.

Our goal is to empower and enable our graduates to remain in the region by equipping them with the skills they need to access economic and social opportunity at home.
Will you join our movement?

the most efficient and self-sustaining way to ensure that Central America flourishes is quality education for all
Through meaningful multicultural collaboration, BECA and our partners are modeling that access to a quality (bilingual) education is possible regardless of economic means. Together, we work every day to ensure that our students are developing into critical thinkers, innovators and socially-conscious citizens.
Where We Work
BECA Schools partners with two schools in Honduras to provide a top-quality bilingual education.
codyhays
2020-05-01T21:58:10+00:00
Santa Monica Bilingual School (SMBS) – located in Vida Nueva – is a school founded through the herculean efforts of the Sisters of San Agustin (La Hermandad de San Agustin, an order of Spanish and Latin American nuns) and the community.

codyhays
2020-03-30T03:25:10+00:00
San Jeronimo Bilingual School (SJBS) is BECA's first community partner school. SJBS opened its doors in 2004 to 113 students and since then, we have grown to our max capacity of 260 students.
Sustainable Educational and Economic Transformation
By working together with volunteers like you, our Honduran partners, and our local communities, we are making progress towards our goal of achieving a sustainable educational and economic transformation.
Our Programs
In addition to the two schools we serve, we also have five partnership programs.
codyhays
2023-02-20T15:31:18+00:00
BECA Summer Camp is a three-week program designed to prevent language and learning losses over the summer.
If you are interested in deep volunteer work and real immersion in a Honduran community, this is the program for you. The teacher training was excellent and the opportunity to not only have a classroom of students, but to get to know their families through frequent home visits, allows for a kind of cultural exchange I haven't experienced anywhere else.
My year in Honduras remains the most important time in life, and I formed long lasting relationships with both my fellow Western teachers and Honduran students and families. Definitely spend a year with BECA!
My two years with BECA have been a whirlwind of growth and of new experiences. From teaching middle school, to hanging out with the volunteers, to planning team bonding trips, to traveling around Honduras, to all the little moments in between, each day has brought new and exciting challenges and experiences. Every day with BECA is a new adventure. The students constantly blow me away with their intelligence and insightfulness. It is my biggest joy and privilege to be a part of this community and it will always have a very large piece of my heart. Honduras is an incredibly beautiful country and I will always treasure my years spent living here.