Help Bring Bilingual Education to Honduras
A quality education changes lives. And it starts with you.
GIVE THE GIFT OF A BILINGUAL EDUCATION
Everyone deserves access to high-quality education, and educating a child is the most sustainable vehicle for establishing thriving economies and flourishing communities. Bilingual Hondurans are virtually guaranteed jobs that pay at least twice as much as their non-English speaking counterparts. But access to high-quality bilingual education is prohibitively expensive for the majority of Hondurans — 48% of whom live at or below the poverty line. More than 1.5 million Hondurans are in extreme poverty – surviving on $1.90 a day or less. Education is a wishlist item for families in these most dire circumstances.
Why BECA?
BECA exists to provide quality, affordable bilingual education to the educationally disenfranchised while fostering meaningful cultural exchange. We do this by partnering with community-led Honduran schools – training and supporting our volunteer teachers (including graduates from our partner schools) in creating inspiring bilingual classrooms. Our goal is not only to equip students with the skills they need to achieve economic success within Honduras, but to educate critical thinkers committed to justice, equity, and a quality education for all. 
Together with our Honduran partners, BECA is not just leveling the current playing field – in which only 65 percent of 12-14 year old Hondurans from financially disadvantaged families are even enrolled in school. We are creating a new playing field altogether.
BECA is a careful steward of every donation we receive. The yearly cost of operating a BECA classroom is about $6,500 — a yearly per student cost of approximately $300. This investment yields a dignified salary and an improved standard of living for entire Honduran families who otherwise often find themselves having to choose a perilous journey north – fracturing already fragile families – just to make ends meet.
Your donation will help nourish a generation of Hondurans who will champion learning and literacy. Please join us.
Help Students in Central America Build Strong Futures through Education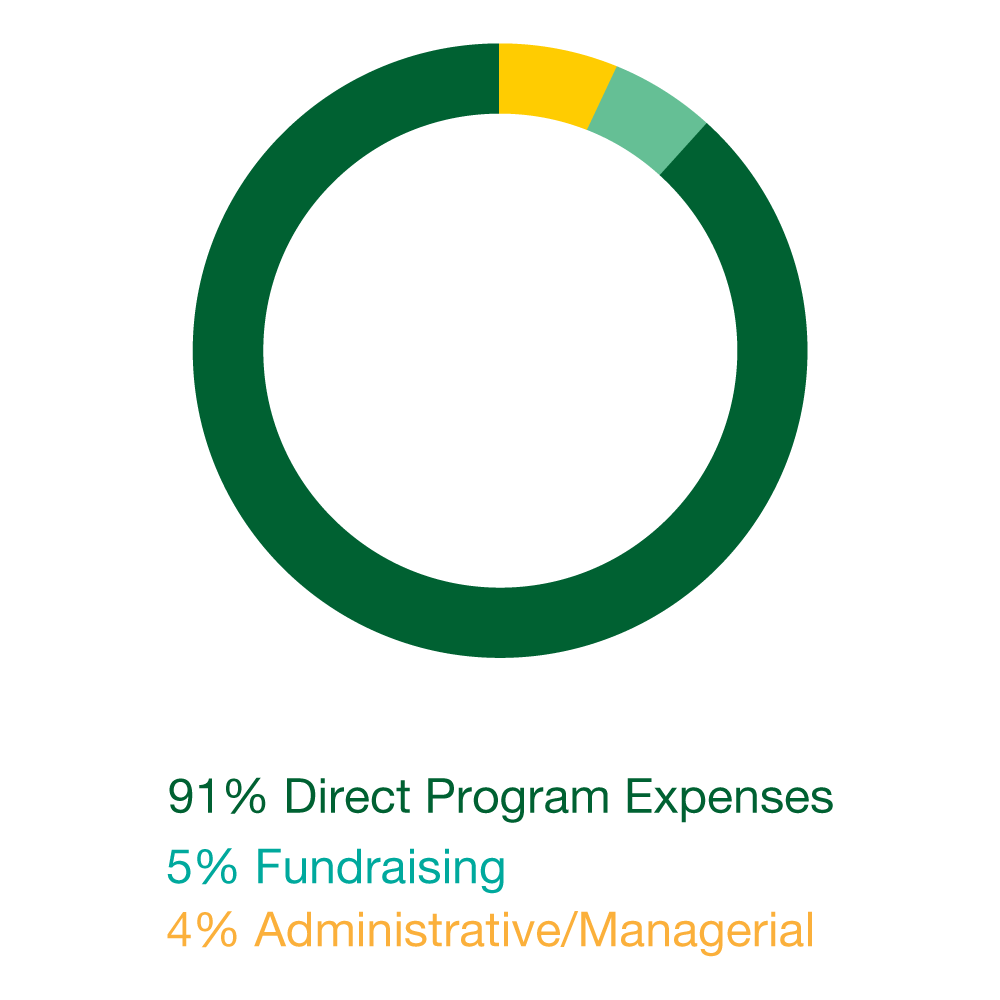 Where Your Investment Goes
Your money matters. That's why we ensure that your gift brings quality education to Honduras.
91% Direct Program Expenses

4% Administrative/Managerial
Hear from Our Past Donors
"I love the work BECA does in Honduras. Quality education leads to empowerment. and opportunity ¡Sigan adelante!"
"I believe education is the answer to violence, poverty and in many cases, hatred. I hope what I give can make a difference, no matter how small."
"Saw first hand education that was being given when my daughter was a teacher there. Was impressed by students, their parents and the teachers."