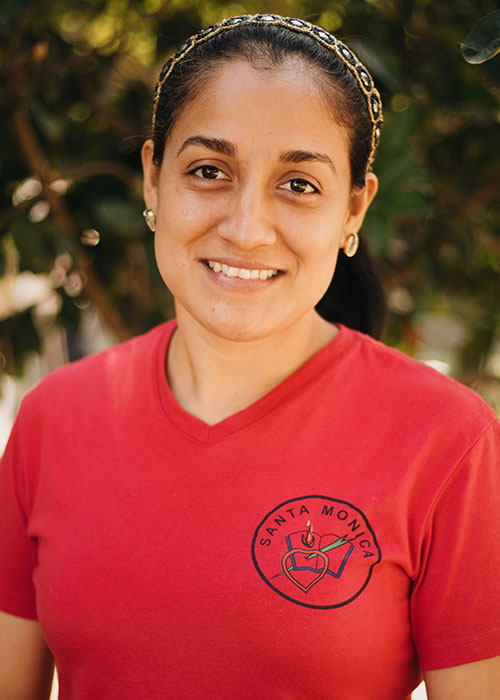 Lead education support and help grow bilingual education in Central America
As a Program Administrator with BECA, you'll join our in-country team and lead out the operations of BECA's partnership model. At each of BECA's two school sites, one Program Administrator is hired to play a key leadership role within the school both on behalf of the volunteer team and on behalf of the Honduran School Director and our partners.
Why Should You Volunteer with BECA?
One year of service (more is always welcome)  

Become a member of the Honduras community
Gain international work experience

You have a team to help support you

Grow personally and professionally

No teaching experience required––we train you!
Travel throughout Honduras and Central America

Immerse in another culture
Serve as a Liaison Between BECA and our partner schools
The primary role of the Program Admin is to work as a liaison between BECA volunteer teachers and the Honduran staff at the school both in logistical matters like calendar and staff meetings and in cultural matters like assisting with event-planning for school holidays and supporting collaboration between a culturally-diverse staff. Additionally, the Program Administrator is responsible for overseeing and running the school scholarship (Becado) program, which helps provide access to high-quality bilingual education to families from a wide variety of economic backgrounds within the community.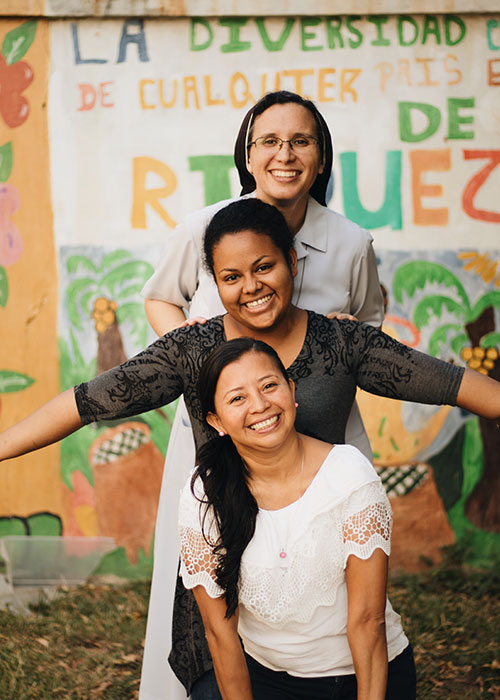 The Honduran communities will do everything they can to make sure you feel welcome. A very powerful sense of family and belonging is created over time. People come here thinking they will help the community, but in reality, we become part of it. We come here to teach and give, but in reality, we learn and receive much more than we could ever imagine.
What Makes BECA So Different?
Every day, hundreds of families are separated as individuals begin the migration north for a better life. BECA believes that creating economic opportunities for individuals in their home country is the best and safest solution to fight poverty.
Over the last 18 years, we've worked alongside our Honduran partners to provide high-quality bilingual education to the next generation of Hondurans. Our students learn the skills they need to find dignified, well-paying work in Honduras. For many of our graduates and their families, this has allowed them to avoid the necessity of the perilous journey north.
As a program administrator, you have the opportunity to defend the rights of Hondurans and provide students an education that can truly change their lives.
Program Administrators are asked to make a two-year commitment to this position and to begin their work in May of every year.
RESPONSIBILITIES
Serve as administrative leader and BECA representative at the school

Ensure that volunteers perform duties in a goal-oriented, culturally sensitive way, and that they act in a way that is consistent with BECA's mission

Maintain regular communication with our volunteer teachers, the Honduran School Director, and our partners to support clear communication channels and growth of the school and its programs

Oversee and direct Becado (student-scholarship) Program by organizing the point system and arranging systems for on-going communication and planning with involved parents

Work in coordination with the Honduran School Director to implement the school-wide discipline protocol, build teacher schedules, organize duties, coordinate school events,

and plan monthly Staff Meetings

Attend all discipline meetings

Handle parent complaints and comments

Coordinate with fellow Program Administrators to collaborate and share best practices between schools

Communicate regularly with the In-Country Director to ensure needed supports are in place and to monitor the condition and quality of our programs

Report directly to the In-Country Director and maintain open communication with BECA Staff
6 WEEK INTENSIVE TEACHER TRAINING
A high quality education begins with high quality teachers. As a BECA volunteer, you will begin your volunteer year with an intense and comprehensive 6-week summer training that will prepare you for the duties and challenges you will face once the school year starts.
Summer training is run by BECA alumni who are veteran teachers and teacher trainers. This is the important first step in the BECA experience. After completion of the 6-week training program you be equipped with the tools necessary to succeed in a BECA classroom.
The training is very interactive and structured based on how you would teach in your own classroom. The trainers act as teachers and model the lessons for the trainees who are their students. They use "teacher talk" and give examples of classroom management techniques throughout. The training is not a lecture. It is very hands-on, very participatory.
LIVING EXPENSES COVERED
In recognition of your service, BECA will provide you with room, board, and coverage of incidental costs. We encourage you to think of these basic amenities not as compensation, but rather as our means of facilitating your ability to make this commitment to your own learning.
FINANCIAL ASSISTANCE AVAILABLE
BECA is excited to offer two options for needs-based scholarships that are available to full-year volunteers on a case by case basis to ensure that anyone who wants to make the commitment to volunteer with us can do so! The two options are a travel stipend (up to $500) and a needs-based monthly stipend (up to $125). For more information, follow the Statement of Need link on our Volunteer Application page.
LIFELONG CONNECTIONS
Each school takes on a unique identity representative of its adjoining community, and partners work closely with BECA teachers and staff to provide cultural training that promotes united community engagement and cultural exchange. BECA volunteers are given the tools not only to teach, but also to learn from the communities where they live, make lifelong friendships, and leave a lasting impact.
PROFESSIONAL GROWTH
Apart from our signature training program, we ensure the ongoing professional growth of our volunteers through quarterly professional development days. We want your year with BECA to be a professional leap forward!
CLASSROOM SUCCESS
BECA's tailored custom curriculums ensure that volunteers are well prepared and equipped to provide the BECA students with a high quality, culturally relevant education.
FUTURE SUCCESS
We want you to be the "best you" during your year with BECA and beyond. Upon completion of service, we offer career development assistance and access to BECA's extensive, and growing, network of 200+ alumni.
My two years with BECA have been a whirlwind of growth and of new experiences. From teaching middle school, to hanging out with the volunteers, to planning team bonding trips, to traveling around Honduras, to all the little moments in between, each day has brought new and exciting challenges and experiences. Every day with BECA is a new adventure. I have loved every second with my students, even the challenging moments––they constantly blow me away with their intelligence and insightfulness. It is my biggest joy and privilege to be a part of this community and it will always have a very large piece of my heart. Honduras is an incredibly beautiful country and I will always treasure my years spent volunteering here.