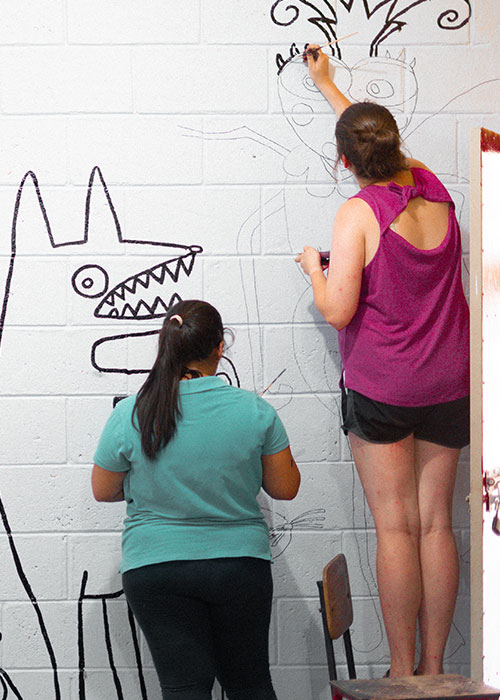 Short-Term Trips to Make an Impact
Over the past 4 years, BECA has hosted a number of customizable social tourism trips that combine service, education, and relaxation. Participants on BECA's alternative tourism trips have the opportunity to:
teach Honduran children, ages 4 through 14
be exposed to a unique Honduran community and an innovative non-profit NGO model that operates there
live with a Honduran family
attend educational seminars on social and economic issues facing low-income Hondurans
visit the ancient Mayan ruins of Copan, tour the ecological preserve of Lago Yojoa, or scuba dive the pristine reefs off of Roatan
BECA will help you arrange a trip for you and your friends. Trips generally range from 8 to 15 participants and last an entire week. Historically, trips have cost approximately $1,500 -2,000 per participant, which have been funded through a mix of grants, individual and group fundraising, and out-of-pocket payment. While this amount does not include round-trip airfare nor travel insurance, it does cover in-country ground transportation, educational materials and instruction, food and lodging, and a small donation to the community in which you will be working.