BECA has been of great help to me. I've been able to develop my knowledge, and now I'm learning how to share all that I know with others. I have many wonderful memories of when I was a student at Santa Monica. As a student, I always thought about how, when I grew up, I wanted to graduate from college and have my own bakery. And I'm already working to fulfill these dreams! I've been with BECA for 8 months now, and I am grateful for the opportunities that BECA provides. I always said I wanted to be part of this family to compensate for how much they helped me. Now, they're helping me as I study and build my baking business.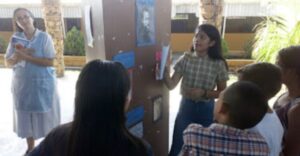 I feel very happy teaching in Santa Monica because I remember all the beautiful moments I spent in Santa Monica and how each teacher marked my life. What I like most about being a teacher is undoubtedly the love I receive from my students.  It makes me very happy to see that they are learning and that I am part of their life. But, the biggest challenge is being a Prepa teacher. They are very young children and I always have to be aware of trying to control their behavior, but it is a challenge that I definitely want to take on!  As I think about my teachers, I want to say thanks for the patience they had with me. Because of that, now I am fulfilling my dreams and I am giving that same patience back to my Prepa students.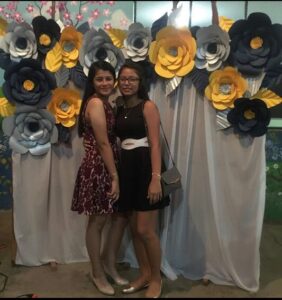 This summer in training, I learned how to be in control of my class and to find alternative ways to be able to teach my class. I learned that all children are different therefore we have to look for many activities to teach a subject so that all students understand it. A goal I have for this year is to put into practice all the knowledge I have acquired from training to make my classes much more dynamic. As I remember the patience and love my teachers showed me, I know I can do it!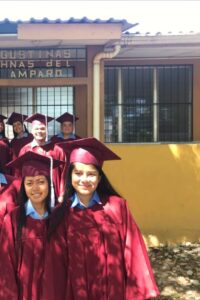 Matthew McCormack, a long term committed BECA volunteer from Summer Camp Counselor 2018 to Volunteer Teacher 2019-2021 and Program Coordinator 2020-2021 to current Volunteer Recruitment Chair based in Bethesda, Maryland.  Since age 15, Matthew has committed himself to nonprofit education.  Currently, Matthew works at The Children's Inn at the National Institutes of Health as the Family Program Coordinator for Education making childhood possible and reducing the burden of illness through educational programming and opportunities.  He is excited to share his experiences in Honduras and the beauty of the BECA community with all who are interested to support from afar or in person in one of our classrooms.