I joined BECA as a teacher in January, 2023, and it was a dream come true! I have always wanted to be an English teacher, because of all the love my teachers showed me. When I look back, I carry many memories of BECA. Some are as simple as a rainy morning, but there are others, like a Christmas or Halloween event. But, my favorite memory is of a Children's Day celebration where I ate a lot of sweets, played with my friends and danced with my teachers. If I saw them today, I would like them to know that I practiced the games that they taught me and the dynamic activities we did in class. I would like them to know that I have many memories in my mind and that I hold onto the values ​​that were taught to me. They made my childhood the happiest!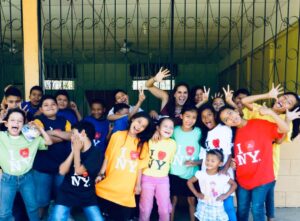 Now that I'm a teacher, it feels amazing! We teachers often experience a wide range of feelings, like satisfaction in seeing students progress and learning, joy in interacting with children, and pride in helping them discover new things. What I like most about being a teacher is the love and affection that the children give me. The gratitude from the children to the teachers is a pure and honest kind of love. The best memory I have of being a teacher was the first day of classes. We began the morning with introductions, and during the presentation, one of my students asked me to pray. I thought it was a very nice act.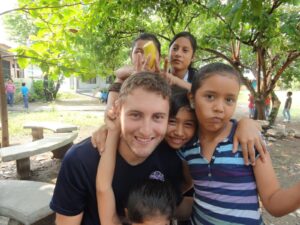 ​​Teaching is challenging, though. The biggest challenge I've had as a teacher has been to discover the way in which some of my slow learners learn and enjoy what we do. In the end, it was satisfying to learn more about them to help them. I feel even better prepared for this because of training. The training was the best. I learned how to prepare a sequence, unit plans, and lesson plans, and I learned that having a strong teacher mindset is important to be able to teach in a positive and happy way. I have many goals for this year. I want to finish a successful year, I hope that my students grow and learn, and I want them to carry an album of beautiful memories for the rest of their lives, like I do with my teachers.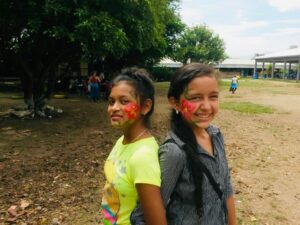 Matthew McCormack, a long term committed BECA volunteer from Summer Camp Counselor 2018 to Volunteer Teacher 2019-2021 and Program Coordinator 2020-2021 to current Volunteer Recruitment Chair based in Bethesda, Maryland.  Since age 15, Matthew has committed himself to nonprofit education.  Currently, Matthew works at The Children's Inn at the National Institutes of Health as the Family Program Coordinator for Education making childhood possible and reducing the burden of illness through educational programming and opportunities.  He is excited to share his experiences in Honduras and the beauty of the BECA community with all who are interested to support from afar or in person in one of our classrooms.