On Sunday, November 13, Día Tipico was celebrated at the San Jerónimo Bilingual School, an event that highlights the cultural and ethnic diversity of the country.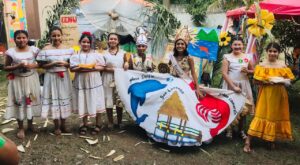 Each grade was assigned a Honduran department that they had to research, learn about and ultimately represent on the day of the fair. The students prepared for weeks to be able to present their champas (stands) that showcased the flora, fauna, culture, ethnic groups, gastronomy and typical clothing of their designated department. 
During the day a panel of judges made up of: Juan Carlos Posas (Graduate in Social Sciences), Enrique Mayorga (Graduate in Artistic Education) and Raquel Diaz (Graduate in Spanish language)  gave a score to each grade on their costumes and stands. Kinder won best costume and the 9th and 10th graders won best stand for their representation of the Bay Islands.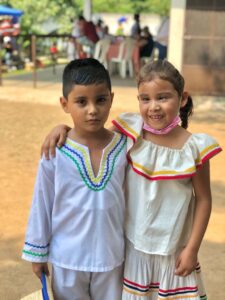 The event also featured the presentation of the Real Cristiano folklorique dance group and an exhibition of paintings by Cofradia's local artist Gerardo Torres. The municipality of San Pedro Sula also provided a trampoline for the day much to the joy of our students!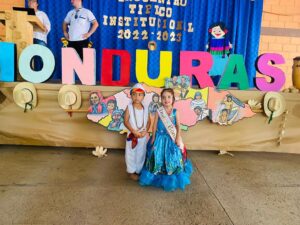 Since the pandemic, this was the first in-person event that involved teachers, parents and students from the community of Cofradia. 
It was a beautiful day filled with love, laughter and joy!